---
KEA owns and manages tenanted properties in Kawerau:
---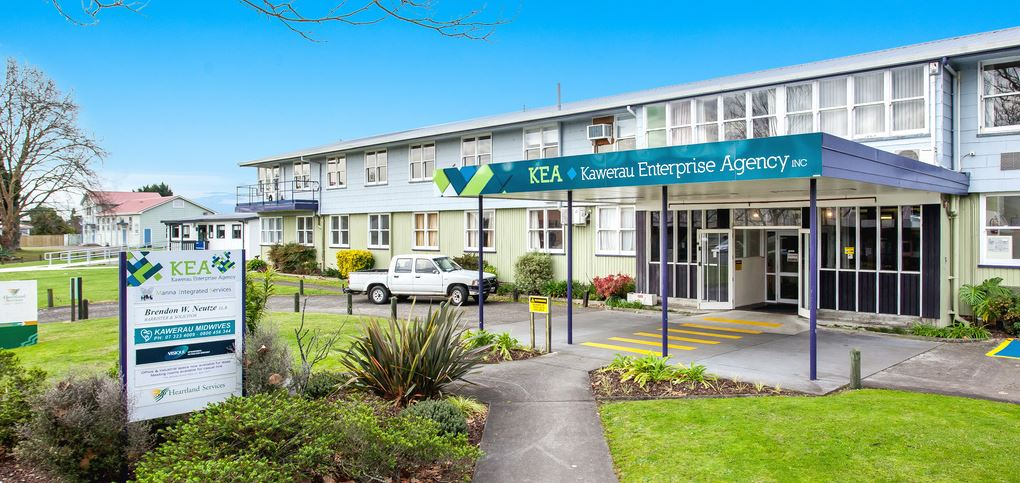 Situated in a prime location- the CBD, KEA Centre houses a range of various organisations that service the community. There are offices currently available for lease or short-term rental. Alternatively there are Conference and Meeting rooms available for hire.
Availability At The KEA Centre
A wide range of fully lockable 'totally yours' suites starting from 12.8sqm with the choice of being ground level (with us) or on level one taking in the views.
The best bit is you have cool people throughout the building to keep you company. Ideal for small teams who would like to be amongst other hard workers. In addition you have shared access to:
Full Kitchen Facilities ( You can even do baking at work if you need to!)
Bathroom Facilities
On site parking
Conference rooms
Office lease at the KEA Centre vary depending on the size of the room.
Measurements of the vacant offices, to lease are:
Ground Level

Level One

Room 1T - 26.42sqm
Room 2T - 13.26sqm
Room 3T - 13.56sqm
Room 4T - 13.56sqm
---
We offer the use of our rooms on a casual basis to provide current tenants, as well as external users, the privacy required to conduct professional or more casual meetings.
Rooms are available Monday to Friday 8.30am - 5pm and by arrangement for after hours.
The Boardroom

Within a short walk of Kawerau's CBD, our Open-Plan Boardroom is conveniently located for our locals and town visitors to take advantage of.

Ideal for Business Meetings in an intimate space, the Boardroom features:

Multi-media capabilities
An impressive Rimu table that comfortably seats 14 people.
Glass frosted windows for privacy
Wi-Fi connection
Fully air conditioned
Tea & Coffee facilities
Wheel chair accessible
Located in KEA building ground floor.
Total Floor Area - 42sqm
Hot Desk

A sunny single office providing a quiet and comfortable space, suitable for smaller groups of up to 3 people or one on one interactions with natural light that extends to a beautiful view of Mount Putauaki in the distance.

Ideal for intimate meetings, the Hot Desk features:

Phone line
Office desk and chairs
Wi-Fi connection
Wheelchair accessible
Located in KEA Building ground floor.
Total Floor Area - 12.80sqm
The Showroom

A very stylish first floor office, the layout compromises a mixture of contempory and corporate while offering beautiful natural light and a captivating view of Jellicoe Court in the CBD.

Ideal for diverse meetings with a homely touch this high profile Showroom features:

Functional layout

Air conditioning

Full access to kitchen amenities

Seating for 15 people

Additional tables and chairs upon request

Located in the KEA Building on level one.

Total Floor Area - 38.80sqm

* Our Showroom is also available for short and long term lease,

Click here.
For bookings or to enquire
please contact the KEA office on 07 323 7377
or email
office@kea.org.nz
We would love to assist your meeting requirements.
---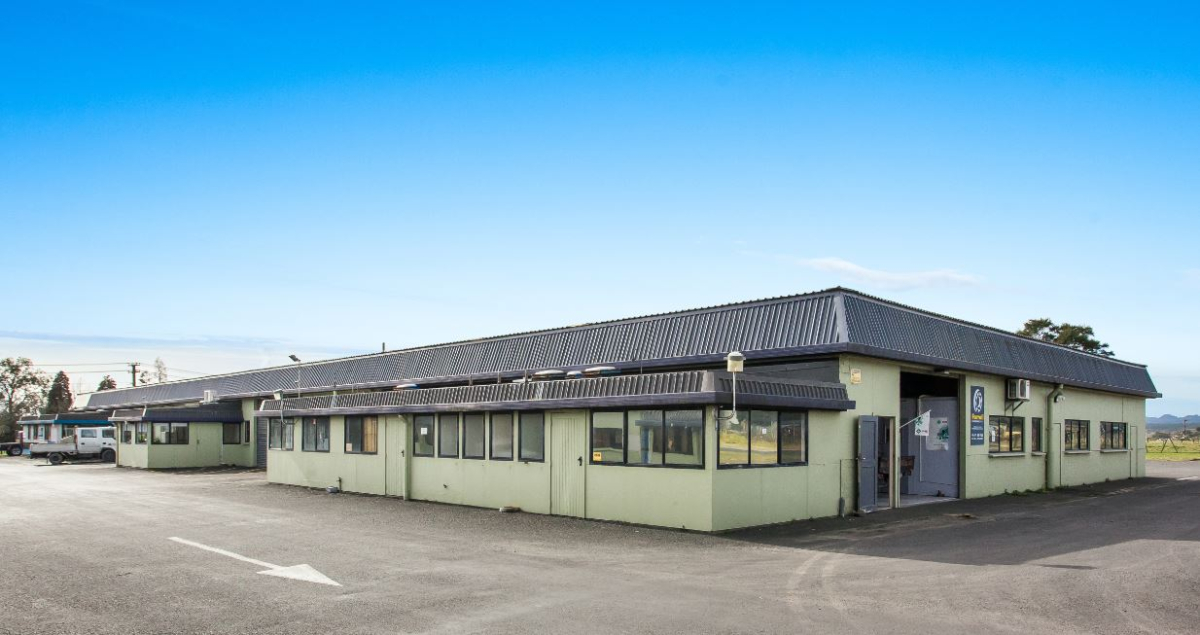 Here at KEA's Industrial Park we have a mix of industrial, warehousing and retail tenants. Several tenants are multinational and international and there is further room for development. The Park offers a café on site and another one nearby.
The Industrial Park enjoys a high level of occupancy and gives KEA a significant profile.
Additional land is available for development behind the Industrial Park which is used for grazing. This is approximately 1 hectare in 2 Lots with services to the boundaries.
KEA is currently sub dividing land and has sold a parcel to Mainstream Engineering Ltd for their engineering consulting business. Contact Mainstream Engineering on 073239003
Unit lease costs at the KEA Industrial Park, vary depending on the size of the unit. The cost includes electricity, security and building insurance. The sites are patrolled at night, and have 24 hour security lighting.
For any information on available Units click here or for other enquiries, please contact our friendly team.
---
Our Tenants
KEA Centre

KEA Industrial Park

Brendon Neutze- Barrister and solicitor

(07) 323 6999

H J Asmuss (agent for SKF Bearings NZ Ltd)

(07) 323 6198

Eastern Bay Primary Health Alliance

(07) 323 7040

NZ Post

(07) 323 8989

Heartlands Services ( Eastbay Reap )

(07) 323 8608

(07) 323 7911

Jeni Roff & Jen Davis

0800 456 344

(07) 323 9135

Manna Integrated Services

(07) 323 8835

(07) 323 1100

Dr Tina Leone, Chiropractor

021 252 5478

NZ Safety Blackwoods ( Westfarmers)

(07) 323 1500

Kawerau and Districts Ageing In Place ( KADAP)

(07) 323 7377

(07) 323 1500

Truancy Attendance Services

c/o Manna Intergrated Services

truancy@k-bluelight.org.nz

027 81 4379

Opeke Ahuwhenua Trust


(07) 323 8647 (after hours)

Waterwheel Heritage Trust

John Galbraith 027 445 8839

(07) 323 8647

Bob Austin

Peter Tebbutt

(07) 323 7377

Community Probation Services( located next to KEA)

(07) 323 1080
---