---
KEA owns and manages tenanted properties in Kawerau:
---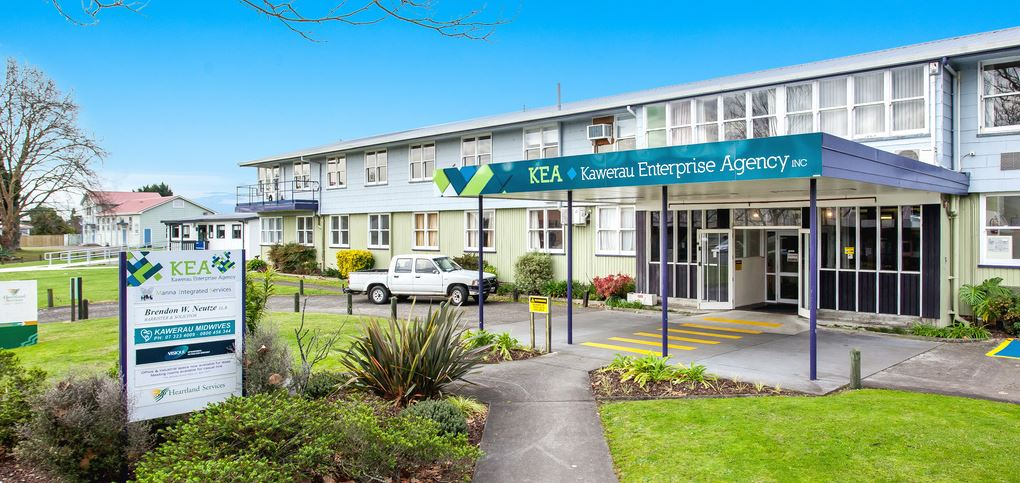 Situated in a prime location- the CBD, KEA Centre houses a range of various organisations that service the community. There are offices currently available for lease or short-term rental. Alternatively there are Conference and Meeting rooms available for hire.
Availability At The KEA Centre
A wide range of fully lockable 'totally yours' suites starting from 12.8sqm with the choice of being ground level (with us) or on level one taking in the views.
The best bit is you have cool people throughout the building to keep you company. Ideal for small teams who would like to be amongst other hard workers. In addition you have shared access to:
Full Kitchen Facilities ( You can even do baking at work if you need to!)
Bathroom Facilities
On site parking
Conference rooms
Office lease at the KEA Centre vary depending on the size of the room.
Measurements of the vacant offices, to lease are:
Ground Level

Level One

Room 1T - 26.42sqm
Room 4T - 13.56sqm
room 20&21 Conjoined
Room 22
Room 23T - 38.80sqm Currently our Training Room.
---
We offer the use of our rooms on a casual basis to provide current tenants, as well as external users, the privacy required to conduct professional or more casual meetings.
Rooms are available Monday to Friday 8.30am - 5pm and by arrangement for after hours.
The Boardroom

Within a short walk of Kawerau's CBD, our Open-Plan Boardroom is conveniently located for our locals and town visitors to take advantage of.

Ideal for Business Meetings in an intimate space, the Boardroom features:

Multi-media capabilities
An impressive Rimu table that comfortably seats 14 people.
Glass frosted windows for privacy
Wi-Fi connection
Fully air conditioned
Tea & Coffee facilities
Wheel chair accessible
Located in KEA building ground floor.
Total Floor Area - 42sqm
The Training Room 23T

A very stylish first floor office, the layout compromises a mixture of contempory and corporate while offering beautiful natural light and a captivating view of Jellicoe Court in the CBD.